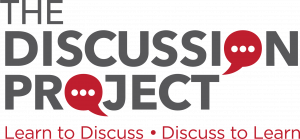 Online Asynchronous Discussion Tips from The Discussion Project
While there's no substitute for face-to-face discussion, there are many things instructors can do to improve the quality of and engagement in online asynchronous discussion. 
Provide guidelines & clear instructions

. Post online discussion Norms & Working Agreements  (see below for a sample) and ask students to post about them in some way so that they engage with them. And when setting up a discussion, be sure the instructions for what students are supposed to do are very explicit (for example, make one post and respond to two classmates within X time period). 

Create groups

. Smaller groups (of 5-8) in online discussion lead to higher rates of participation and engagement, as participants don't feel overwhelmed by the volume of comments to read. 

Provide clear prompts

. Students need clear, concise, and open-ended prompts to which to respond in order to engage in meaningful discussion. Consider verbs such as "evaluate," "analyze," or interrogatives such as "how" or "why" to lead your questions. Prompts that are one question rather than a stack of linked questions produce more focused discussion.

Require comments / questions

. Ask students to post and to comment on others' posts or to ask questions of their peers.

Ground discussion in text

. Discussions that require students to draw evidence and examples from text are stronger and lead to more learning about content and use of disciplinary vocabulary. A text is not necessarily a piece of writing. It can be an image, video, artwork, etc. 

Provide examples

. Once you see a good discussion thread (or if you already have one), capture it and send it to students so that they can see the level of intellectual engagement you expect. 

Solicit questions

. Student questions can and should drive discussion at times. Periodically collect their questions and be transparent in using them (be sure you credit the student and explain why it's a good question). 

Be present

. It's important for students to know that you are reading their posts and comments. Further, it allows you to hear their thinking, address misconceptions, push inquiry further, and, at times, manage conflict. Most importantly, it builds community. 

Highlight student work

. Whenever possible, extract and comment on high quality posts, questions, and comments. This kind of engagement with students' work goes miles to create community and spur students to take the work more seriously. 

Grade discussion participation

. Create a grading system that provides just the right level of incentive and accountability but doesn't burden either you or students.  Providing a

rubric

that you can use holistically can help. Make sure that it aligns with your discussion guidelines (#1). 
Online Discussion Norms & Working Agreements. (Sample)
We recommend that you write your own online discussion Norms and Working Agreements pertinent to your course; the following are a few suggestions for you to consider.
Norms are the foundation of how we treat each other; they are beliefs and values that undergird productive interactions.
Working Agreements are the particulars of how we do our best work; they provide instructions and guidelines.
Norms
In our interactions we…
Presume positive intentions of your classmates.
Approach disagreement with curiosity.
Engage respectfully.
Working Agreements
Our posts will be…
Timely and focused on the prompt.
Grounded in the text at hand.
In interest of moving the discussion forward, building on others' ideas.
 Focused on deepening collective understanding through inquiry, critical questions, and evidence.
      Online Asynchronous Discussion Rubric_The Discussion Project