The Discussion Project operates within the Dean's Office in the School of Education. It has been developed in collaboration with Dean Diana Hess.
Program Director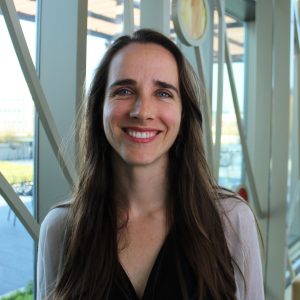 Carrie Welsh is the director of The Discussion Project. Carrie has a background in writing and English language education, and has an MA in the history of education from the department of Educational Policy Studies at UW-Madison.
Lead Developer/Instructor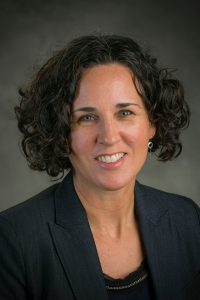 Dr. Paula McAvoy is an assistant professor of social studies education at North Carolina State University. She is developing and implementing The Discussion Project for the School of Education at UW-Madison. Paula has an extensive background in teaching and professional development. Before earning her PhD from UW-Madison's Department of Educational Policy Studies, she taught high school social studies and English for ten years. She has taught undergraduate and graduate courses at UW-Madison, Illinois State University, and Loyola University-Chicago. For the past several years, she has been invited by school districts and civic education organizations to lead multi-day professional development workshops for high school teachers that focus on facilitating discussions of controversial political issues.  She is also the co-author, with Dean Diana Hess, of The Political Classroom: Evidence and Ethics in Democratic Education (Routledge, 2015), winner of the 2016 AERA Outstanding Book Award and the 2017 Grawemeyer Award for Education. This book is based on research that investigated what students experience and learn from high school courses that engage students in political discussions.
Coach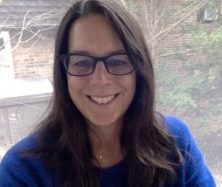 Jane Bernstein is The Discussion Project coach.  She taught social studies at Madison West High School for twenty years.  Before retiring this year, she served as Social Studies Department Chair. During her teaching career, Jane was a curriculum leader, new teacher mentor, team facilitator, and instructional coach consultant.  As a member of the School-Based Leadership Team, she was trained in classroom observation and participated in a range of classroom visit systems, including instructional rounds, walk-throughs, and collaborative classroom visits (i.e. peer coaching).  She has also been trained in and executed many of the discussion strategies that The Discussion Project is using. Jane received her BA from Barnard College in 1984, an MA in History from the University of Maryland in 1988, and pursued doctoral work in the History Department at UW-Madison. She earned her secondary social studies certification from the School of Education at UW-Madison in 1997.
"Paula and Rob were fantastic workshop facilitators. Not only did they share with us a wealth of knowledge and wisdom, they worked hard to create a kind, caring, and dynamic learning environment. Finally, being together with more than a dozen amazing and dedicated teachers was tremendous. Don't miss out on this fantastic workshop." – Andy D., Department of Geography